Cypress Lawn Cemetery Association has a long rich history dating back when California first began. However, it also has an important recent history of improvements, additions, and concern for all Californians. Cypress Lawn was founded in 1892 and has grown into more than 250 acres consisting of three (3) locations — the East Side, West Side and Hillside Campuses.
As a premium funeral and cremation provider in the San Francisco Bay Area, the name Cypress Lawn is synonymous with quality. President & CEO, Bob Gordon and his team are committed to preserving all areas of this magnificent location including its historical grounds, arboretum, century-old chapels and gardens. The mission of Cypress Lawn is to pay warm tribute to loved ones and their accomplishments, through personalized service memorializing the lives of others.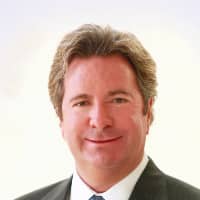 "InfraMappa's visualization, analytics, and archival technology address our challenges of managing aging infrastructure and the costly, unforeseen problems that arose when we had no visual understanding of where our assets were located".
Bob Gordon, President & CEO, Cypress Lawn Cemetery Association
Key Specifications
Total Acres: 256 (195 Developed)
Number of Locations: 3
Buildings: 20
Pipes and Conduits: 33 Linear Miles
Structures and Lighting: 2,800
INFRAMAPPA Modules and Services
Interactive Maps and Data
Digital Plan Room
The INFRAMAPPA Asset Management Report
High-Resolution Aerial Imagery
ASCE 38-02 Field Verification
Interactive Maps and Data
Easy to read, easy to navigate maps of their entire utility infrastructure enabling them to view their important assets relative to above ground structures, trees, water features, etc.
Utilities Mapped
Communication
Electrical
Fire Hydrants
Fire Water
Fuel
Gas
Irrigation
Lighting
Sanitary Sewer
Security
Storm Drainage
Water
Other/Unidentified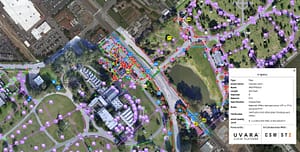 INFRAMAPPA Map of Cypress Lawn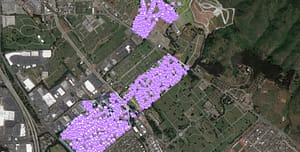 INFRAMAPPA Map of Cypress Lawn Irrigation System
Digital Plan Room
The Digital Plan Room contains searchable and sortable links to existing plans and documents used to build the INFRAMAPPA maps, data and reports.
Examples at this location include:
As-built and Bid-set Plans
CD-Digital Files
Architectural and Engineering Plans
Landscape Designs
Utility Maps
Lighting and Hardscape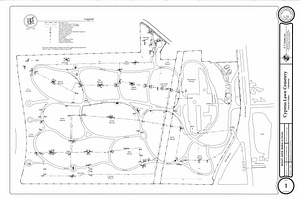 West Side Campus Irrigation Plan
The INFRAMAPPA Report
The INFRAMAPPA Asset Management Report summarizes the quantity, value (equivalent to replacement cost), and replacement cost timeline of the existing utility infrastructure. The inventory was populated from INFRAMAPPA Interactive Maps which is used by the Cypress Lawn Cemetery Association to digitally access the utilities for its three (3) campuses (East Side, West Side, and Hillside).
Documented In The Report
Asset Values
Replacement Costs
Remaining Life
Budget Planning/Substantiation
Strategic Priorities
Recommended Actions

Cypress Lawn Facilities Overview

Cypress Lawn Time-Based Replacement Costs
High-Resolution Aerial Imagery
Aerial imagery is extremely useful for many reasons, specifically in support of planning, design, construction, maintenance & operations, emergency response planning and more. We provide <5cm/pixel (<2in/pixel) resolution imagery that allows users to see important details not easily identified with traditional satellite imagery.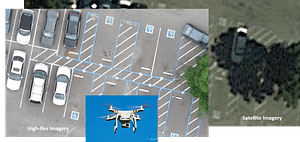 ASCE 38-02 Field Verification
For Cypress Lawn Cemetery Association, utilities that are depicted are based on original plans they provided, and on ASCE Standard 38-02 grade field verification. During field observations some utilities were discovered in locations that differed from the source documents. In each case, the utilities were drawn to best fit the field observations based on the intent of the original source documents and maintain their link to the source documents.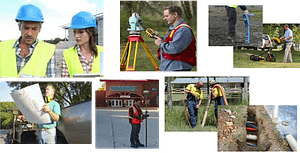 Field Verification Options
The Benefits of INFRAMAPPA
We are unique in the fact that our solution can be easily implemented during any phase of your cemetery facility lifecycle. From acquisition through planning, design, construction, maintenance, and even disposition, it doesn't matter. Regardless of phase, we're able to empower better decisions that reduce your risk, save money and ensure on-time delivery of your building project.
Identifies and Prioritizes Risk to Infrastructure Assets
Improves Efficiency
Improves Productivity
Maximizes Value
Improves Planning
Minimizes Construction Delays
Reduces Maintenance Response Time and Costs